Wenzhou Aolang Import & Export Co.,Ltd
Vehicle Seat: Air Suspension Seat, Mechanical Suspension Seat, Stationary Seat ...
Vehicle Seat Armrest: All Kinds of Armrest for Vehicle Seat ...
Vehicle Seat Accessories: Seat Cover Material ...
E-mail: seat@aolangco.com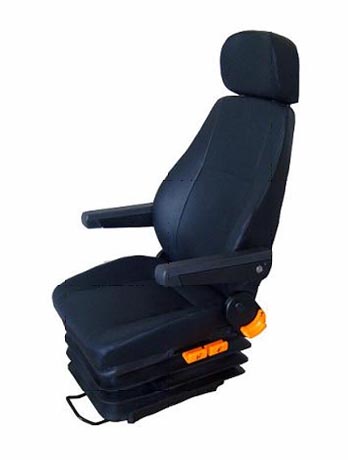 BDP-2 Pneumatic suspension Seat
Specifications
◆Out size(L*W*H):570*570*1170mm
◆Seat cushion height:355mm
◆Seat cushion width:485mm
◆Seat cushion depth:490mm
◆Backrest height: 630mm
◆Backrest width:485mm
◆Backrest adjustment: adjust range 80°+41°
◆Horizontal adjustment: stroke 200mm (10mm×20)
◆Weight adjustment: Automated up to 130kg (40~130kg), air pressure 0.3~0.7Mpa (air pressure of supply 0.7~0.9Mpa)
◆Pneumatic suspension function: stroke ±40mm
◆Height / rake adjustment: adjust range ±65mm, rake adjustable ±14°;
◆Head restraint adjustment: adjust range 75mm (25mm×3)
◆Connect size(L/R×F/B)216mm×295.5mm
© bondseat.com All rights reserved.